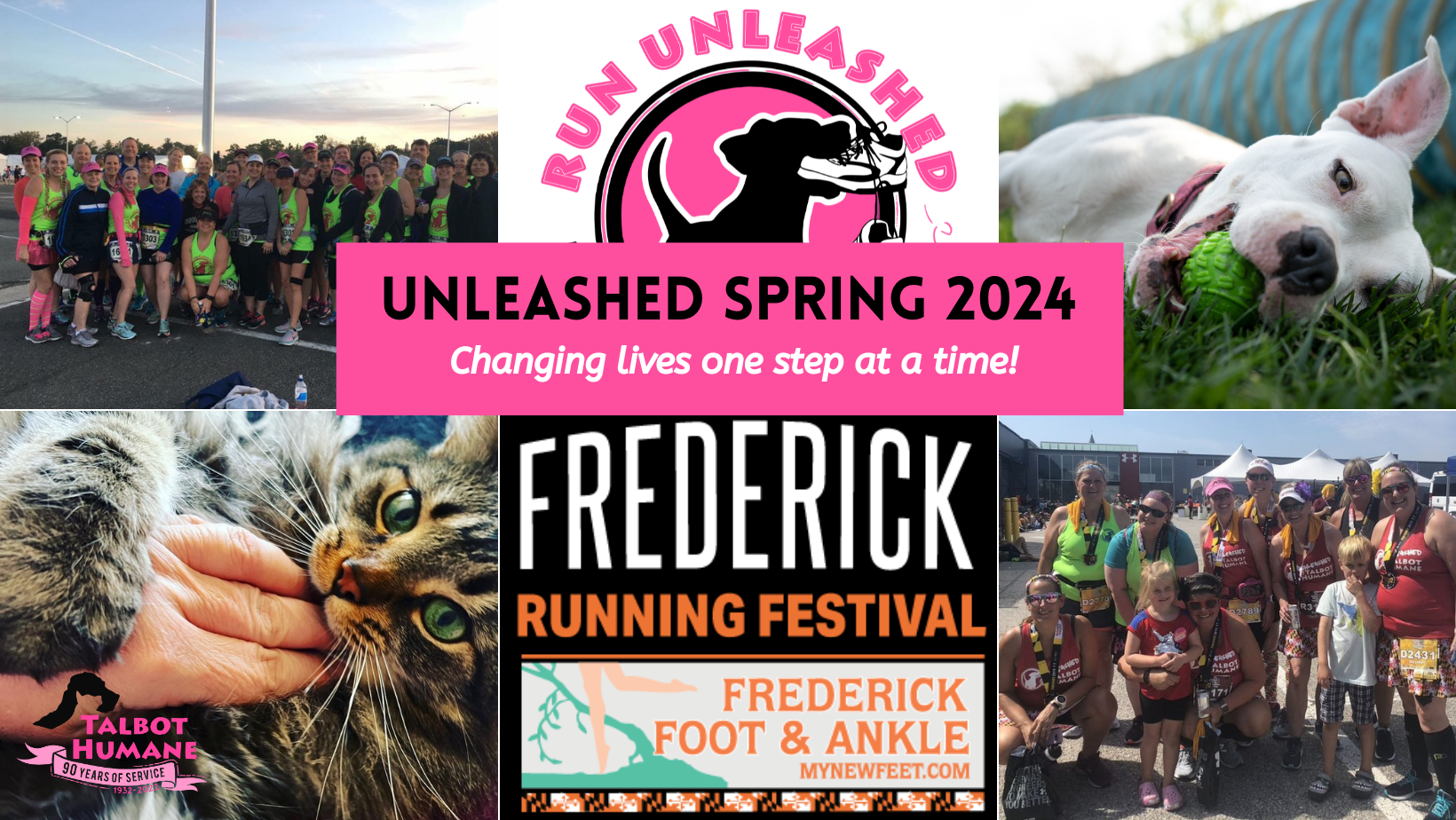 UNLEASHED is a non-competitive, fully supportive run/walk program designed to help ordinary people do extraordinary things for themselves and the animals served by Talbot Humane. This program is a charity program which offers training for a half marathon in exchange for fundraising by each runner. DO NOT LET THE FUNDRAISING SCARE YOU! This is the easy part! People will give because you are doing awesome things for yourself and the animals! 
This program is for couch potatoes, weekend warriors and everyone in between- come learn more about how you WILL change your life and the lives of the animals one step at a time- literally! 
Informational Meetings- 2 opportunities to come learn more about the program! 
Wednesday January 3, 2024 at 6P 
Saturday January 13, 2024 at 11A 
Meetings will be at Talbot Humane Cottage, directly next to the shelter.
We will be offering preconditioning opportunities- come see what it is all about!
Beginning on January 6, 2024 at 7A at the Board of Education overflow parking lot,  short group runs and stretching exercises. We can't wait to see you! 
Race Weekend May 4-5, 2024!