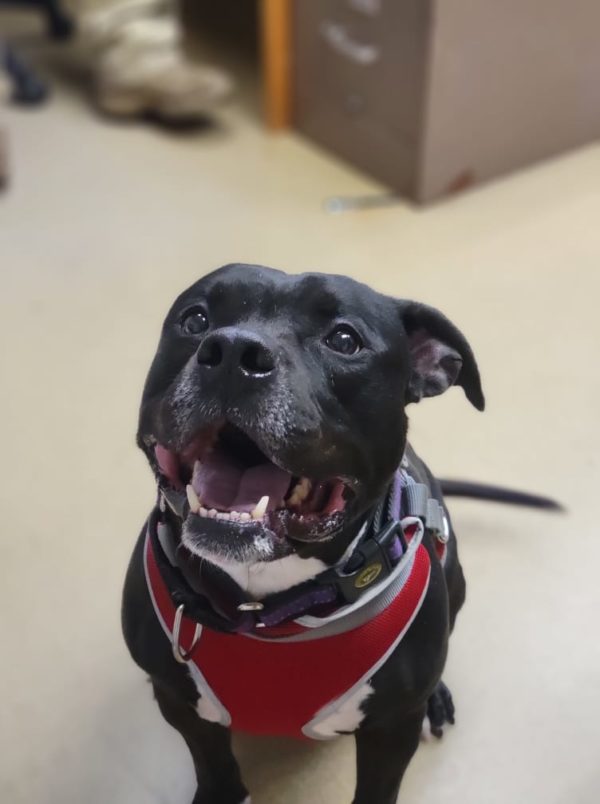 Sarge
Sarge is a 5 year old neutered male Staffordshire Terrier. He found his way to Talbot Humane as a stray. This boy is one smart fella! He knows all the tricks – sit, stay, down, speak!
✅ Good with kids 13+
✅ Good with cats
✅ Good with female dogs
Sarge has been at Talbot Humane since 8/20/21.
I'm TikTok famous! Click here to check me out.