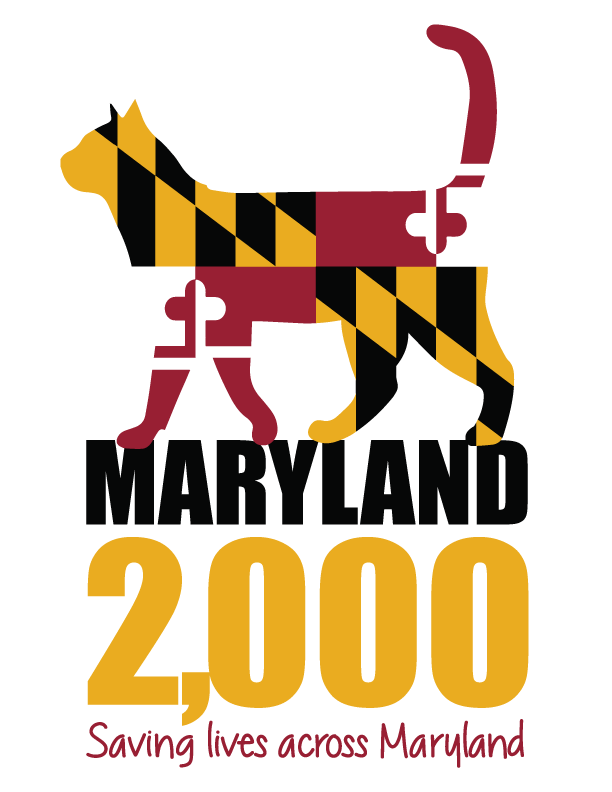 Talbot Humane is proud to announce we have joined forces with fellow Maryland  humane and animal control facilities to place 2,000 cats and kittens in new homes during the month of July fr the 3rd year in a row!  Fees will be waived at all of these facilities and each one will have other special incentives.

New this year there is a website dedicated to the event www.maryland2000.com
For the month of July, Talbot Humane FELINE adopters will receive:
No adoption fee

Free post adoption wellness exams from participating veterinarians: All Pets Veterinary Hospital, Mid Atlantic Cat Hospital, Community Animal Hospital, Easton Veterinary Clinic, Midshore Veterinary Service, Pet Health Clinic, Veterinary Medical Center


Starter bag of food

Cat goodie bag

Our open admission shelter could not do all we do without the support of adopters, donors, volunteers and well wishers.  If you are considering adoption of a new cat or kitten, July is the right time to fall in love! We can't wait to break this number and place these needy pets in loving homes, with your help!
The following shelters across Maryland are participating!
Anne Arundel County Animal Care and Control
Baltimore Humane
BARCS
Baltimore County Animal Services
Caroline County Humane Society
Cecil County Animal Services
City of College Park, Maryland
Fredrick County Animal Control
Howard County Animal Control and Adoption Center
Humane Society of Carroll County
Humane Society of Washington County
Humane Society of Wicomico County
Linda L. Kelley Animal Shelter
MD SPCA
Montgomery County Animal Services
Prince George's County Animal Services
Talbot Humane
The Animal Care Shelter of Kent County
The Humane Society of Harford County
Tri-County Animal Shelter