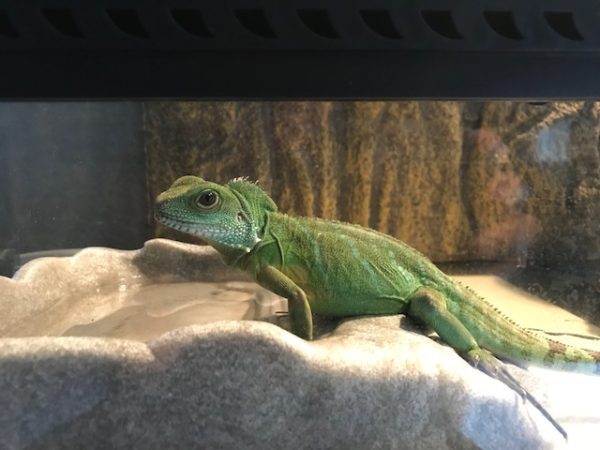 Bubba Chinese Water Dragon
Contact Person: Tammy Gowe
Email:  tammygowe@verizon.net
Phone:  410-886-2344
For more information on Bubba, or to arrange a meet and greet, contact Tammy directly via email, text or leave a message. This animal is not in the custody or Talbot Humane nor do we have any further information about him other than what we have shared.
I am interested in finding a good home for my son's Chinese Water Dragon.
He was purchased in February from PetSmart in Easton. My son enlisted in the Army and left in July.
I have been caring for Bubba (my son named it Draco, but I call him/her
Bubba). He's been hand fed and he is very gentle.  I just feel I am not giving him the attention he needs.
If someone is interested in the cage and accessories that can be negotiated.