Try It, You'll Like It- UNLEASHED Day
August 6, 2022 @ 7:00 am
-
9:00 am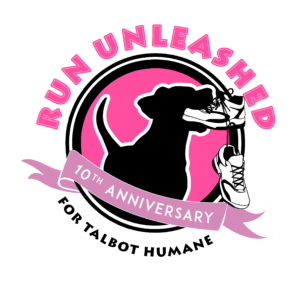 Meet us at the Rails to Trails parking lot off Springdale Street (next to Board of Education) at 7A. We will have a short course set up to show you "a day with UNLEASHED!" Coaches, alumni and newbies will all be there to share what makes the program so great.
Over the past 10 years this charity program has raised almost $400,000 for the animals served by Talbot Humane! Runners commit to raising funds in exchange for fully supported, non-competitive training to get you to the finish line of a half marathon! 
If you have questions please do not hesitate to contact us! Head Coach Amy 410-822-0107 or talbothumanevolunteer@gmail.com

Have You Lost Your Pet?
Please check this link and contact our office to report a missing pet.
Begin Your Search