First Day of UNLEASHED 2022
August 13, 2022 @ 7:00 am
-
9:00 am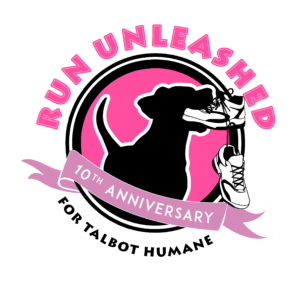 Join us on the first day of training- we will be starting at 1 mile! Walk, run, or both. If you have always been interested in UNLEASHED but were nervous- don't be- come out and make new friends. Be one of the ordinary folks doing extraordinary things for themselves and the animals of the Midshore!
For more information contact Head Coach Amy Eutsey at talbothumanevolunteer@gmail.com or 410-822-0107. 

Have You Lost Your Pet?
Please check this link and contact our office to report a missing pet.
Begin Your Search